About Breakline Drafting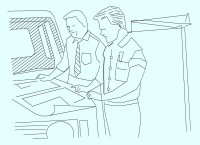 Nigel Montgomery is a qualified Survey and Architectural draftsmen. He has been working in the industry for more years than he can remember in both Government and private sectors.
His experience in preparing CAD plans for Survey, Civil , Environmental and Architectural projects enables him to provide a comprehensive service to his clients.